Our Point of Difference – Our Approach
Our approach is built on delivering on our promises with premium quality glass installations within budget and deadline. We understand our clients be they property developers, residential builders, commercial builders, commercial or residential. Our mandate is to build long term positive relationships with all our clients by providing them with feasible solutions to all their glass installation needs. We listen to our clients needs and provide an honest, no nonsense approach throughout the process. This collaborative approach allows us to very quickly build trust with our clients which is the foundation on what this company is built on.
Our team of installers at Sky High Glass work with premium quality glass that is custom made for all of our clients and installed with absolute care and precision, guaranteeing product and workmanship for 5 years and 7 years respectively. We work closely with property developers and builders on a variety of projects providing the latest in ideas, solutions and products on the market. This includes installation of glass products such as frameless shower screens, mirrors and splashbacks.
Renovating or building a new bathroom?
No matter of you are simply updating and modernising your current bathroom or building a new one, frameless glass shower screens can make all the difference.
What makes a BEAUTIFUL bathroom?
There are many different options for you to choose from depending on your needs and budget. These include frameless shower screens, semi frameless shower screens, fully framed shower screens, coloured glass wall panels, mirrors or glass door inserts for the kitchen cabinets.
Why is a bathroom with glass shower screens so important?
There are many benefits to installing glass shower screens in your bathroom:
Look modern, classy, elegant and don't date which increase the value of your apartment, home or investment property
Intensify and disperse any natural light making the room well lit. This reduces the need for additional lighting which in turn helps save you money on energy.
Are EASY TO CLEAN
Renovating or building a new kitchen?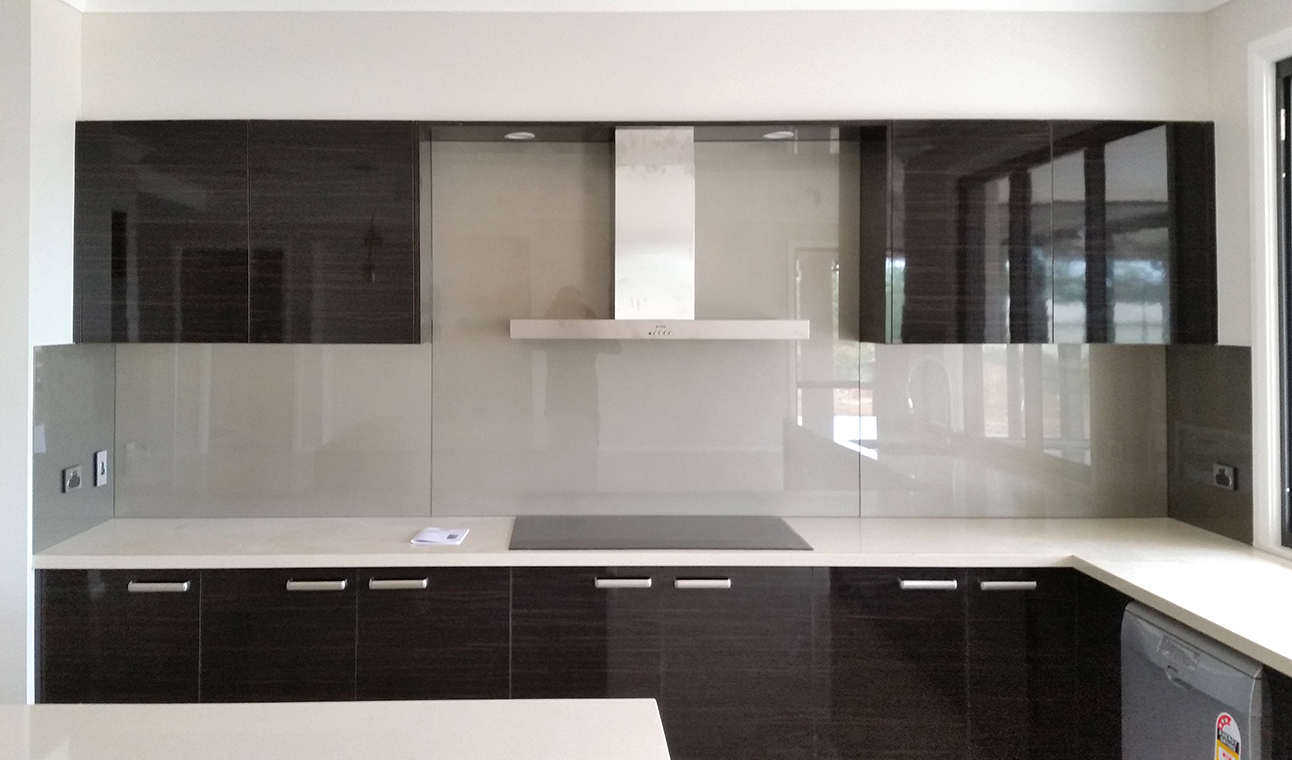 A kitchen is considered the centrepiece of any home.
Glass splashbacks is an easier and more cost-effective way to update your kitchen than installing new cabinets. Using the same toughened, coloured glass as our durable glass splashbacks, our glass door inserts are far sturdier than their elegant appearance would have you believe. Glass door inserts are installed by our experienced in-house team where the wood panels of kitchen cabinet doors would ordinarily be. Sky High Glass measures, manufactures and installs coloured glass splashbacks and glass door inserts to order, custom-designed to suit your home.